Bone Depressions or Cavities
Foramen – Opening that provides a passageway for nerves or blood vessels.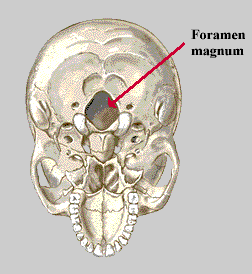 Foramen magnum in the skull
Transverse and Vertebral Foramen in vertebrae
Foramen obturator in the Os Coxa (hip)
Fossa – Shallow depression in bone (socket).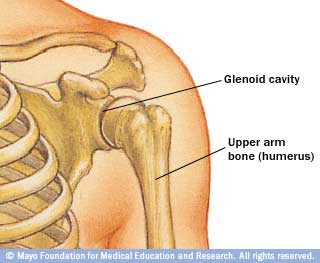 Glenoid Fossa (Cavity) in the Shoulder Acetabular Fossa (Acetabulum)
Bicipital Sulcus (Groove) in Proximal Humerus
In the picture below the tendon of the long head of biceps fits into the bicipital sulcus of the humerus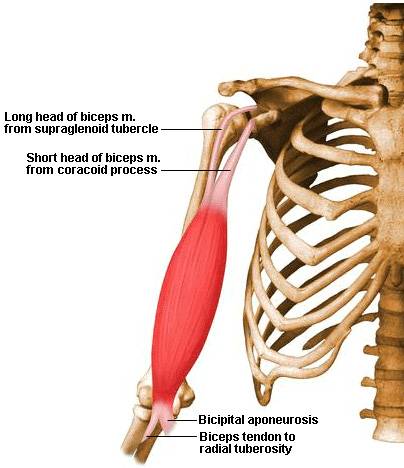 Meatus – Canal or tube-like passageway.
The Auditory Meatus or "Ear Canal"
The slits you see are the Superior Orbital Fissures in the Eye Socket
Sinus (Antrum) – Cavity (space) in bone.
Bone Prominences
Condyle – Rounded knuckle-like process where bones articulate.
Tuberosity – Large roughened process which serves as site for muscle attachment.
Tubercle – Small rounded process.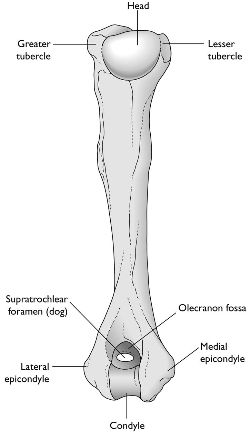 Trochanter – Very large process on a bone.
Head – Portion supported by smaller part (Neck).
Crest – Narrow ridge of bone. When the iliac crest is bruised, it is called a hip pointer
Spine – Sharp, slender process.